Our services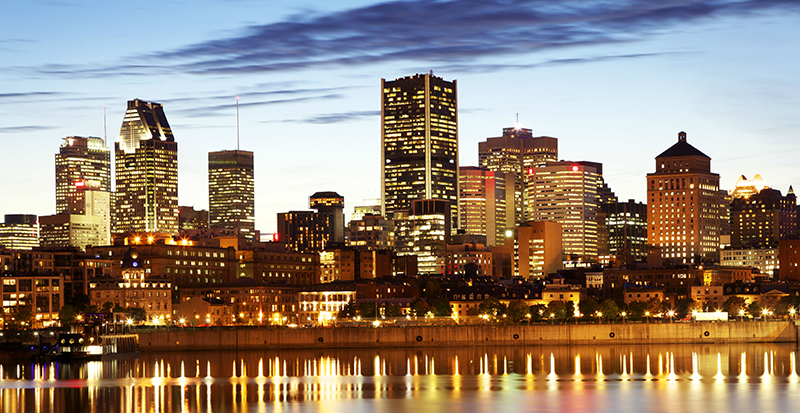 1. ASSET MANAGEMENT & REAL ESTATE INVESTMENT SERVICES
COGIR Real Estate can offer an expertise for various classes of real estate assets (Office, Retail, Industrial, Hotel, Residential and Senior housing) in the following advisory services.
Investment analysis
Acquisition and disposition (Including due diligence supervision)
Financing (Debt & equity)
Re-positioning of assets
Management of investment program
Development
Co-investment & syndication
2. OPERATIONS DEPARTMENT
Collection of monthly rent, customer service, coordination of construction and renovation work, control of budgeted expenses, tenant communications, tenant service and retention, leasing agreements, personnel management, etc.
COGIR Real Estate provides turnkey services to its clients, which makes our company a leader in real estate in the country. 100% of our activities are related to optimizing property value. For this reason, we have developed a significant expertise in this sector, and we offer a wide array of services through every one of our departments.
 3. LEASING DEPARTMENT
Leasing agreements, renewals, control of budget expenses, management and upgrading of tenant mix, etc.
4. FINANCE AND ACCOUNTING DEPARTMENTS
Financial reports, annual budgets, accounts payable and receivable, financial analysis, etc.
 5. CREDIT DEPARTMENT
Credit inquiries, approval of new tenants, accounts receivable, landlord representation, collection of bad debts, etc.
6. PROCUREMENT SERVICES
Strategic purchasing program, management of revenue sharing agreement with partners and suppliers, new revenue creation project management, optimization of the supply chain, etc.
7. TECHNICAL DEPARTMENT
Supervision of all major repairs, renovations and construction, management of maintenance programs for mechanical equipment, management of all maintenance and service contracts, security & non-compliance, management of various risk & environmental issues, etc.
8. HUMAN RESOURCES & PAYROLL DEPARTMENT
Recruitment and hiring of personnel, negotiation and agreements with union representatives, ongoing training and evaluation programs, supervision of occupational health and safety committees, payroll management, etc.
9. MARKETING AND COMMUNICATIONS DEPARTMENT
Management of advertising and promotional activities, communications, customer service, public relations management, market and competitive studies, electronic marketing and social media programs, follow-up on leasing performance indicators, etc.
10. LEGAL DEPARTMENT
Drafting, preparation and negotiation of commercial leasing agreements, general consultant services, service of formal demands, etc.
11. INSURANCE DEPARTMENT
Claim follow-up, management of cost estimates, management and control of repairs performed by subcontractors, negotiation, etc.
12. IT SUPPORT DEPARTMENT
Purchase of all hardware and software material, supervision of troubleshooting, management of the computer and software fleet, etc.
13. SPECIALIZED SERVICES-PRIVATE RETIREMENT HOMES
We have developed various services within our private retirement homes in order to fulfill the specific needs of seniors under our care.
13.1 ADMINISTRATIVE SERVICES 
Supervision of all correspondence and communication with residents, their families and social workers
    Supervision of all staff

    Customer service

    Consultation about services provided
13.2 FOOD SERVICES
Supervision of kitchen and waiting staff, planning of menus, food purchases, coordination with suppliers, control of expenses and revenues, etc.
13.3 NURSING CARE SERVICES
Supervision of all nursing personnel, management of nursing plans and medication, supervision of nutrition, help with daily activities, support to the families, residence certification follow-up, etc.
13.4 RECREATION SERVICES
Implementation of various activity programs, organization of activities and special events, follow-up of resident birthdays, etc.
 14. REAL ESTATE CONSTRUCTION AND DEVELOPMENT SERVICES
Market intelligence and impressive contact network allowing us to initiate business opportunities
Investment financial analysis from the conceptual stage to the detailed project with the support of qualified professionals and business partners in market analysis
Selection, optimization and acquisition of sites including every steps of due diligence
Establishment of interim, mezzanine and long-term financing
Construction management as general contractor or project manager, including any follow-up and administrative control
Repositioning of struggling property assets through redevelopment, involving construction and rental efforts
15. REAL ESTATE RECOVERY AND REPOSITIONING SERVICES
Ever since its early days, COGIR Real Estate has stood out from the crowd in the property recovery sector. Through its wide experience, the company has developed numerous strategies to recover commercial properties, office buildings, multiresidential properties and retirement homes.
By combining its operational strength to its customer service, marketing and rental resources, the company has developed sound business plans and highly efficient market strategies to revive struggling properties while maintaining or increasing their value.
Moreover, through the years, we have developed crisis management skills, as well as a strong expertise in the development of customized "rescue plans". We also have a wide experience in financial and treasury sequestrators.